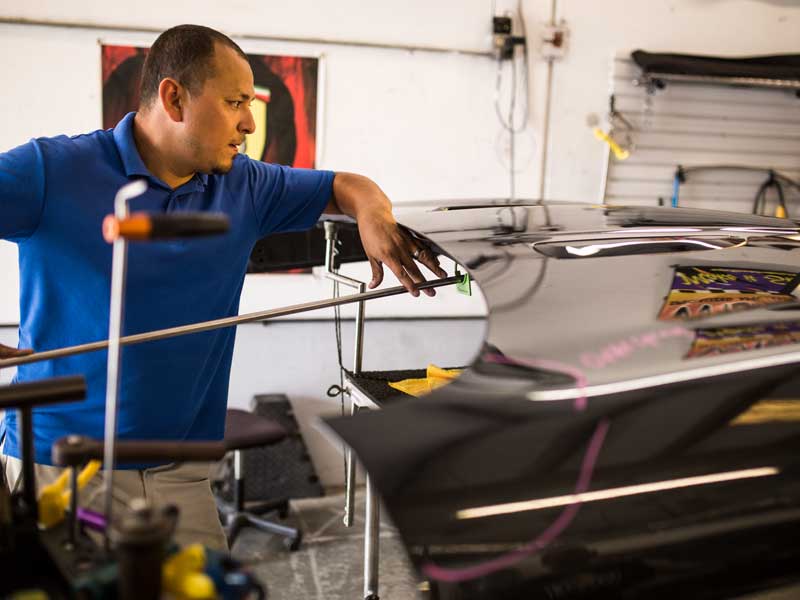 Paintless Dent Removal/Repair (PDR)
PDR has been used by auto manufactures for decades. This repair technique is dealer recommended and insurance approved.
Paintless dent removal is a superior repair process to conventional body work for most minor dents and dings because it returns your vehicle to its original condition without any bondo or repainting. This is a major benefit because repainting usually depreciates a vehicle's value and is not nearly as durable as the original factory finish. By maintaining your factory finish, PDR eliminates the possibility of color mismatches and is environmentally safe.
With today's busy schedules, PDR will save you valuable time since most repairs are done while you wait.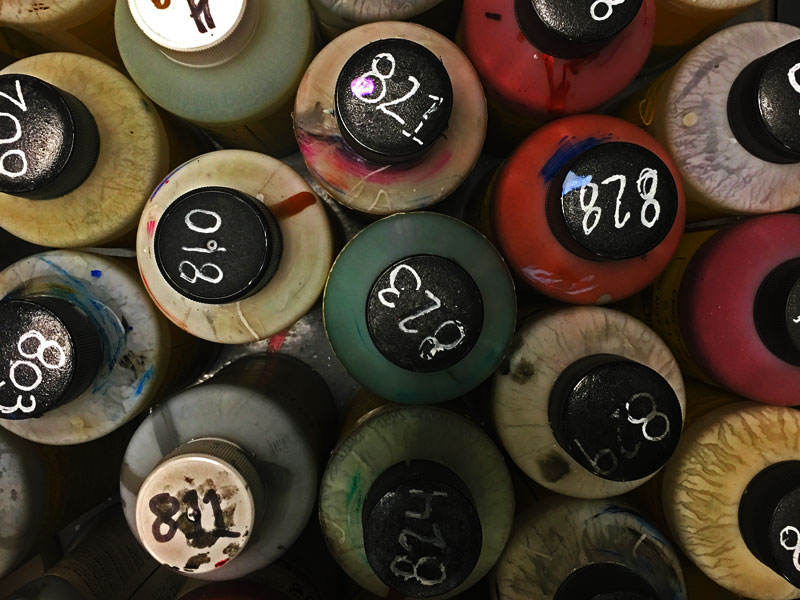 Paint Touch-Up
It's inevitable that small rocks and debris will chip your paint over the course of time. This will directly affect the value of your vehicle and its cosmetic appearance. Paint touch-up is an art that needs to be skillfully mastered by a trained technician. Done correctly, paint touch-up improves appearance and value while preventing rust.
Paint touch-up is not recommended for the do-it-yourselfer for several reasons: paint bought at auto stores are typically a one-color-fits-all type of product and doesn't consider how most auto paints fade over time, especially in our Texas heat. Our technicians custom match the paint to the color of your vehicle by using the vehicles factory paint code from the start, and then we lighten the paint to match, if necessary. Also, an inexperienced hand can apply the paint with build-up that makes the touch up perhaps more noticeable than before the touch up was applied.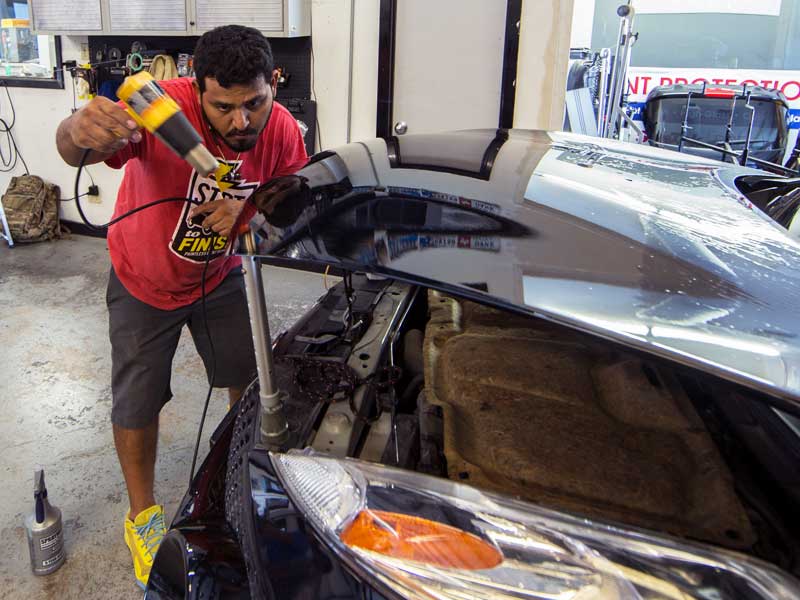 Automotive Film Applications
Start to Finish has invested in specialized output devices that can die-cut OEM premium-grade automotive films to replace peeling, damaged protective films that blemish and discolor over time. Our software most likely has a pattern for your specific year, make and model. We can remove the old damaged film gently without damaging your vehicle's paint underneath, then apply the new film so that it looks new again. Our trained eyes and hands will ensure that your vehicle's film(s) are applied properly, and neatly—just like it came from the manufacturer.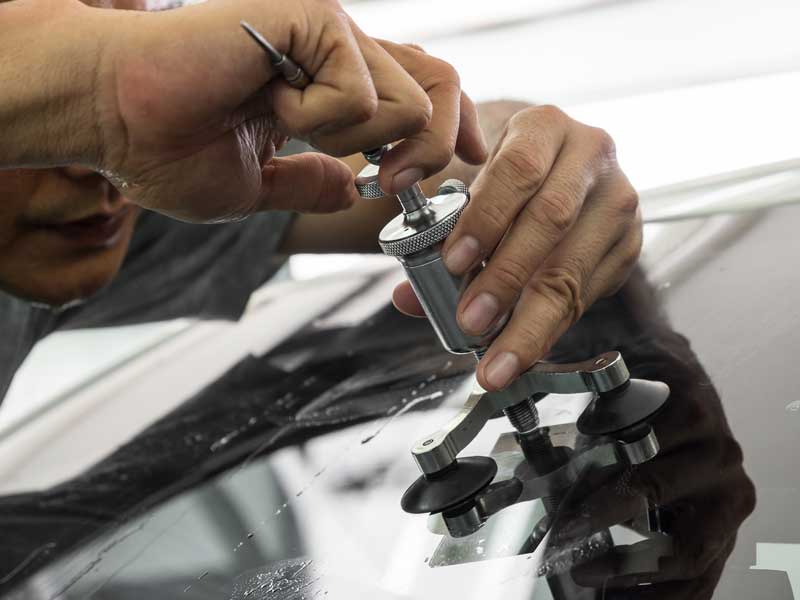 Windshield Repair
Repairing the windshield is always recommended over replacing, if possible. It is less costly to repair the windshield than replacing with an all new windshield, and choosing repairs when possible helps keep all seal and trim well intact as intended from the factory.
When we fix a windshield, the chip or crack is plugged, sealed and refinished, which makes the repair virtually invisible and unnoticeable. Stopping cracks that can continue to run and cause damage not only strengthens the glass and restores visibility, but it also provides an enhanced level of safety to you and your passengers.
Call us at (210) 573-3181, or send us an e-mail to schedule an appointment.